CHINA CHENGDU IMPORT & EXPORT GROUP CO ,LTD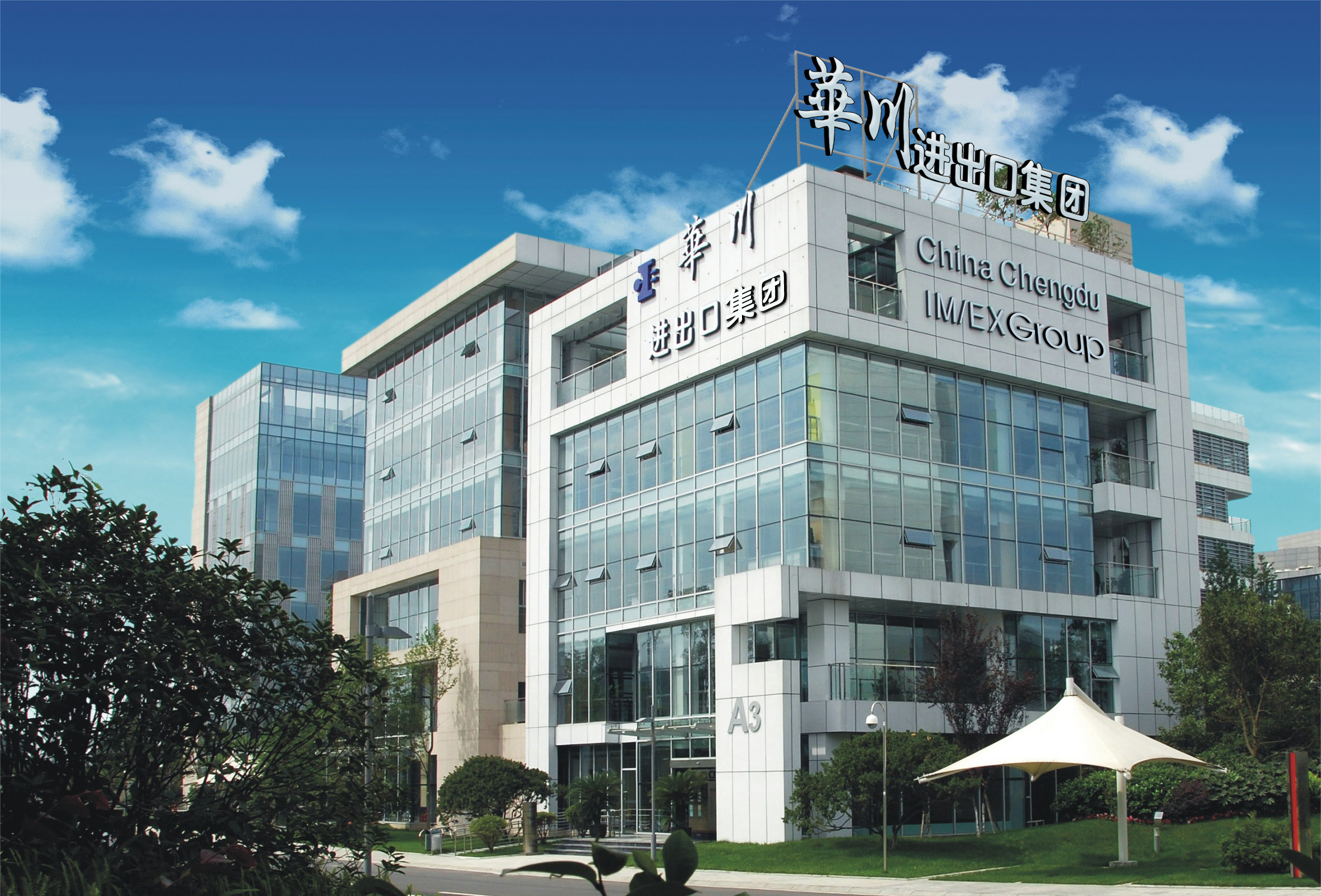 The predecessor of CHINA CHENGDU IMPORT & EXPORT GROUP CO., LTD, CCIE, is a state-owned import & export company directly under the leadership of Chengdu Municipal Government.
In 1999, with the deepening reform of Chinese government toward foreign trade system, approved by the Ministry of Foreign Trade and Economic Cooperation, it was restructured into CHINA CHENGDU IMPORT & EXPORT CO., LTD., a comprehensive joint stock enterprise with the qualification for foreign trade and contracting foreign projects. Its name was officially changed into the present CHINA CHENGDU IMPORT & EXPORT GROUP CO., LTD. in Aug. 5, 2011. As one of the key foreign trading companies in Chengdu City and Sichuan Province, our business scope covers three main areas, namely, import & export (foreign trade), overseas project contracting and labor dispatch as well as investment.
In foreign trade, besides conventional self-run import & export, we also provide "one package service" as import & export agent in various businesses, including international or national biding, assisting customers to enjoy all kinds of national preferential policies within our biggest capacity; applying tax deductions, exemptions or quotas for clients, and providing financing service when necessary.
In overseas projects contracting, by making full use of our advantages in information, customer resources and financing services, CCIE has been actively searching for opportunities for overseas project contracting. Cooperating with appropriate national enterprises, CCIE manages to undertake overseas projects construction and dispatch required managerial expertise and labor force. CCIE can also assist foreign Owners of projects to apply for the Buyer's Credit from Chinese Financial Institutions when deem necessary.
In investments, combining with our own strengths, we keep close eyes on the national and international economic circumstances and make prudent decisions in domestic and foreign investments. Our investments at presents cover various industries, such as mineral resources, real estate, agricultural products and R&D in medicine, etc.
In the process of business development, CCIE fully displays the following five unique advantages:
* System. The flexible mode of business and high efficiency in decision-making enable us to provide the utmost possible convenience for our clients;
* Capital. We are financially strong with abundant available fund and credit lines.
* Qualification. The broad business scope provides us operation qualifications in many areas. Being one of the AA grade enterprises, the highest ranking in China Custom, CCIE enjoys many convenient and preferential treatments in customer clearance such as "declaring at dependency, inspecting and clearing at ports", "release the cargo before claiming collecting taxes" and so on.
* Talents. We are home to a professional team featuring strong responsibility, rich experience, warm hospitability and high efficiency.
* Client resources. We have established a very good client network worldwide covering many reliable and competitive customers.
Because of the above mentioned advantages and features, our business has maintained steady growth. We are always in the top-list of the industry in term of import and export performance in Chengdu and even in Sichuan Province. Along the history of our development, we have won many honors awarded by various authorities, including but not limited to "Leading Export Company in Sichuan Province" by Sichuan Provincial Government, "Excellent Export Enterprise" by the Administrative Committee of Chengdu High-tech Zone, "AA Grade Enterprises" by the General Administration of Customs of China, "AA Class Enterprise Keeping Contracts and Having Good Credit" by Chengdu Administration for Industry and Commerce and Chengdu Association for the Promotion of Business Faith for four consecutive years and "Quality Management System Certificate" complying with the standard ISO9001:2008 and GB/T19001-2008 by China Quality Certification Center.
We are more than willing to tap our own strength and pursue sincere and mutual beneficial cooperation with partners at home and abroad for win-win outcomes and common development.
*********************************************************************
Address: CCIE Mansion, International Business Park, No. 388, Sec. 2, Huanghe Mid. Rd. Shuangliu, Chengdu, China
Postal Code: 610200;
Tel.: (+86-28)85881233
Fax: (+86-28)8588139, 85881392
Email: ccie@cciegroup.com
Web: http://www.cciegroup.com